Did you know that there are no laws to prevent government agencies from raiding your computer's remotely hosted back up files, your third party emails, your cloud computing files, or your cell phone GPS location records? Well, there aren't.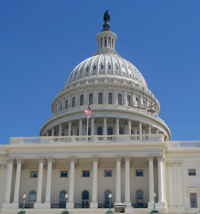 As the law stands today government can go into your private computer files or trace your cell phone location without a warrant.
The problem is not necessarily that government is out to steal all our computing information, but that the laws have simply not caught up to today's technology. The laws that cover how policing agencies and governments can access your emails, computer files, and cell phone GPS records are currently governed by rules that are decades out of date. These rules were written in the 1980s, long before the Internet came along, before cloud computing was invented, before email, and well before cell phones that could track your whereabouts became pervasive.
You see, today all your personal information that is stored in third party storage space is not considered to be the kind of personal property that would require a court-issued warrant for government to access. If you have email stored at Google, if you use a cloud computing service, or if you have a third party data back up service it is all open for government to view without a warrant because it is in the actual possession of a third party. Currently none of these computer records are considered your private records.
This also holds true for cell phone GPS location records. As the law stands today government can access your cell phone location records and find out where you've been and all without a by your leave from the courts.
The Digital Fourth Amendment campaign aims to change that and bring the laws against unlawful search and seizure into the digital world of the 21st century.

Read more: http://www.chicagonow.com/blogs/publius-forum/2011/04/does-government-own-your-remotely-backed-up-computer-files-your-emails-or-your-cell-phone-gps-info.html#ixzz1JCcnjzEN