IMPORTANT ANNOUNCEMENT.
Starting Monday, February 20th, the Michael Rivero radio show returns to
Republic Broadcasting
, Monday through Friday, from 1PM to 3PM Central Time.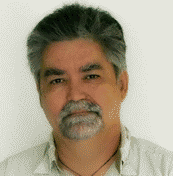 Mike Rivero was named The Anti-Neocon of the month August 2007 by anti-neocons.com for his years of work exposing zionist infiltrations and israeli lies and deceptions on his website WRH (www.whatreallyhappened.com)
His WRH website is among the top ten ranked daily political news sites on the Internet. Rivero is highly critical of the governments of Israel and the infiltration of United States policy by Dual Citizen . Rivero often says on his radio show that "America needs politicians that put America first, second, and third." He is also notable as the host of a radio show.